Getting to know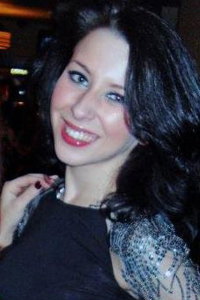 Get to know Ivana Sidey, editor of Your Kent Wedding, with these top 10 questions.
What do you love most about working on Your Kent Wedding?
I love seeing the amazing landscape of Kent. There's a real mix of old and new in the area, and let's not forget, it's called The Garden of England for a reason.
Describe the style of a Your Kent Wedding bride?
I would say she was classic with a twist. A Kentish bride knows what looks good with her figure and is eternally elegant but with a modern twist.
What's your favourite feature to write for Your Kent Wedding?
Real weddings are always so great. There's no such thing as a typical wedding and the Kentish couples prove that.
If you were to get married what type of wedding would you have?
I love the golden age of Hollywood so I'd love a film star-type wedding. Not necessarily featuring a huge guest list but maximum glamour and (hopefully) a timeless sense of style.
Who would be your number one wedding guest and why?
Two words: Marilyn Monroe – she's just the ultimate icon isn't she?
What are the five words that best describe you?
There's always time for make-up.
When did you last go to the cinema, and what did you see?
I haven't been to the cinema in a while but the book and film I can enjoy over and over again is Gone Girl. If you've seen it, don't spoil it for anyone else, but a really well-written thriller is hard to beat.
What three items could you not live without?
Eyeliner, my cat and my phone (priorities!)
Favourite food?
Anything pasta – the diet starts tomorrow.
Where are you happiest?
With my family.
Contact me
I'd love to hear all about your plans for your big day, or whether you'd recommend your wedding suppliers. Alternatively, let me know about any budget-saving tips you feel may benefit other readers. Email me at editor@yourkent.wedding.
---