It must be love, love, love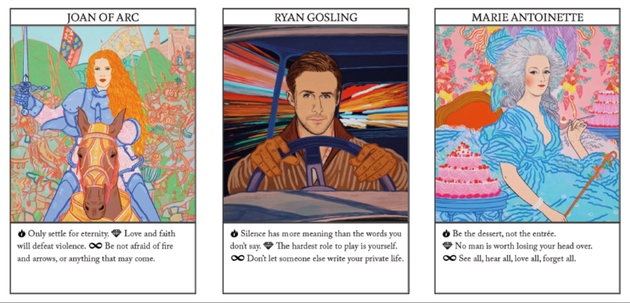 On 23rd September, Laurence King Publishing are releasing the next in series of its bestselling Oracles series!

Love Oracles illustrated by Anna Higgie, is a follow-up to the bestselling Art Oracles, Fashion Oracles and Music Oracles, and is a deck of cards which allows you to ask history's most famous lovers for advice on your romantic life and relationships.

Wondering what qualities are most important to look for in a long-term partner? Get Jane Austen's guidance. Longing for someone to sweep you off your feet? Ask Casanova for help. And if you're curious whether you should try something new in the bedroom? Rihanna just might have your answer. Elizabeth Taylor, Shakespeare and a host of famous lovers are here to help.

Simply select any card from the pack, choose the oracle's advice on one-night stands, long-term relationships and break-ups, or family and friends and any obstacle becomes surmountable. The pack will make a great ice-breaker placed on tables at the wedding reception to get guests talking!
The cards are £14.99 and will be available to purchase on www.laurenceking.com from 23rd September, but you can also pre-order on Amazon.
The toaster is toast! Newlyweds favour experiences over appliances
PopaBall Rose Gold Shimmer for Prosecco will be in our Signature Wedding Show at the Brentwood Centre goody...
This full-fat festival of food and music for all the family is celebrating six years with the greatest show yet!