Offers
Here is a selection of offers featured in Your Kent Wedding magazine.
Why don't you buy a copy now to find more offers from companies in the local area?
---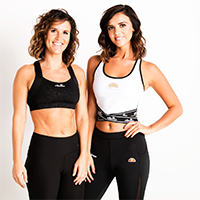 Sweating for the wedding? - £5 off
Results with Lucy is the UK's leading online fitness and nutrition website for women. Founded by celebrity fitness guru, Lucy Mecklenburgh, Results with Lucy was created in 2013 after she met personal trainer, Cecilia Harris. Having not worked out since school Lucy was fast growing to dislike her body. With the help of Cecilia, Lucy transformed her body, mind and energy in just three months! The Results with Lucy community continues to grow every day and now has more than 250,000 subscribers. Accessible wherever you are, it's designed for those that want to fit a quick but effective workout into their day. Check out www.resultswithlucy.com

Results with Lucy has teamed up with County Wedding Magazines to offer lucky readers £5 off their subscription, using code 'CWM_Lucy5' at checkout.
Offer expires: Friday, 30 November 2018
---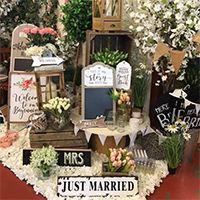 The personal touch - 10% off
Creative couples looking to add a decorative flourish to their big day will find a world of inspiration at Whittingtons Lordswood store, at the Regent Business Centre, Revenge Road. The UK's largest wholesaler of florist supplies with branches all over the country, the company offers a wide selection of silk flowers, artificial trees and plants, candles, wedding signs, lanterns, table decorations and more. An Aladdin's cave for all things wedding-related, silk flowers are currently one of its biggest sellers, with blossom and rose trees also favourites for the venue décor. What's more the company is offering Your Kent Wedding readers 10 per cent off their first purchase at the Lordswood store. All you have to do to claim the discount is mention the magazine at the till. The offer is available on all products in-store until the 30th November 2018.
Offer expires: Friday, 30 November 2018
---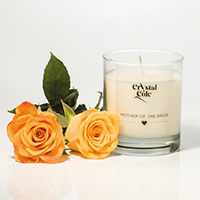 Heaven scent - 10% off
Crystal Cole Candles are Kent-based chandlers of luxury hand-poured candles, with a particular focus on creating and triggering scent memories.

The tailor-made aromas are designed to evoke certain thoughts and feelings complementing your wedding day. Candle making is an art form that goes way beyond simply pouring wax into a container – science and craft combine to create the perfect piece. Each is lovingly made by Crystal Cole Candles to strict guidelines, with oils hand-picked by Crystal herself, to offer maximum scent throw throughout your venue or home.

A perfect gift for your bridesmaids or atmospheric tablecentres, these candles can be personalised with your scent of choice and printed with a special message. And now the luxury chandlers are offering Your Kent Wedding readers 10 per cent off of their entire order. Just go to www.crystalcole.co.uk and enter offer code 'yourkentwedding' before 30th November 2018 to claim your discount.
Offer expires: Friday, 30 November 2018
---